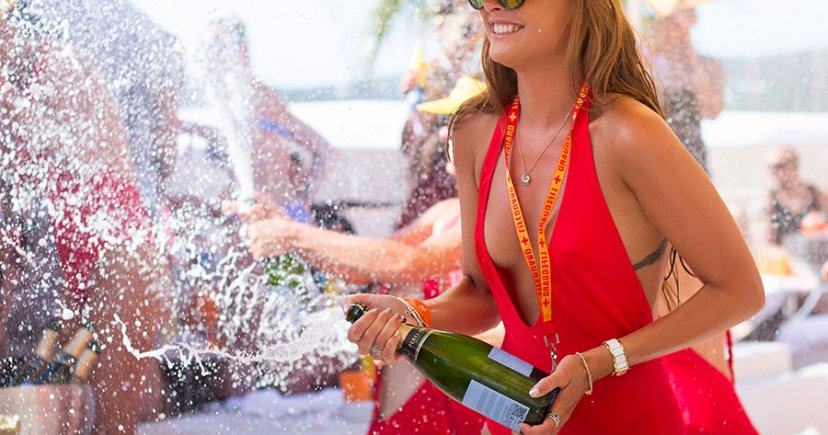 Ibiza's clubbing hub of San Antonio is restricting all dawn celebrations by shutting down all celebrations three hours earlier than usual.
The local committee is enforcing stern new rules ordering club owners and promoters to close their doors at exactly 3 in the morning. Up until now, they could've continued operating until 5 am in the summer and 6 am in the winter.
The unenclosed areas of the bars also have to be evacuated by 11 pm rather than 2 am as part of a new rule that will state the popular West End party Zone as a special area of acoustic protection.
Instead, clubs will be forced to take their business inside of the premises.
Mayor, Josep Tur, states that they want to enhance better the image of the resort, which has depreciated by antics I the West End, where the popular bars and clubs are located.
He further stated that the committee wants to implement other ways of maintaining the local economy, not noisy tourism.
The statement of the Special Acoustic Protection Zone is scheduled to be approved later in December and endorsed in February. There will be six months of courtesy so that business has ample time to carry out the necessary tasks to soundproof their facilities, which should have sound limiters that control the sound level using a built-in or external microphone.
Pablo Valdes, councillor of the environment, said that the max for noise pollution in a residential area like West End is 55 decibels in the low season but the daily average during the peak season in the West End Area was 85.9.
The council also plans to prohibit the opening of any of any new clubs or bars in this zone until the noise restriction levels are met.
The move is likely not to be the most popular with West End trades which took the committee to court when the summer limit was first changed from 6 am to 5 pm but lost the appeal. Judges stated that the motive was legal and dismissed an application for costs and compensation.
Leave A Reply
Your email address will not be published. Required fields are marked *