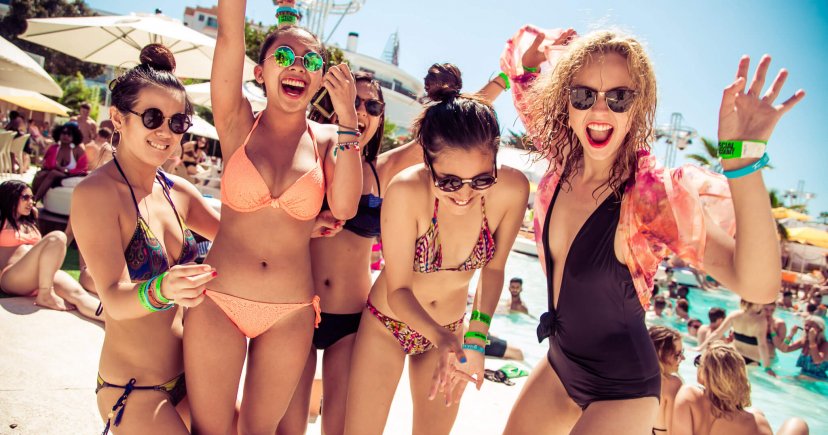 There is beef in Ibiza as an action group has started aggressively campaigning for the closure of all beach bars that play loud music throughout the day. Ibiza has long been known as one of the hottest summer party destinations in the world, and between June and September, there is pretty much music and parties 24/7, from the beach in the daytime to the massive nightclubs that go until sunrise the next day. If the beach parties were to stop in Ibiza, how would this affect their tourism as there is a significant portion of the island's tourists that visit Ibiza in the summer mainly for the purpose of partying all day and night?
A local group called Prou! Is claiming that visitors are entitled to peace and quiet throughout the daytime on public beaches, and have sent letters to councils, demanding immediate action to close down bars and restaurants in major tourist cities such as San Antoni, San Josep, and Santa Eularia that are masquerading themselves as beach clubs. According to Prou, beach clubs are causing disturbance and annoyance, and they were told by the tourism chiefs that beach clubs are now illegal and any bar or restaurant promoting themselves as a beach club would be fined.
"We don't understand the impunity of this type of premises in the municipalities mentioned." One spokesperson said. "Beach discos are spoiling things for visitors and families."
Ibiza cities San Joan and Vila have already put a permanent stop to daytime beach parties and Prou! Wants the same in San Antoni, San Josep, and Santa Eularia. Last summer they carried out demonstrations on the beach demanding the council take control of overcrowding on the beaches in Ibiza and for peace and tranquility for sunbathers.
Leave A Reply
Your email address will not be published. Required fields are marked *