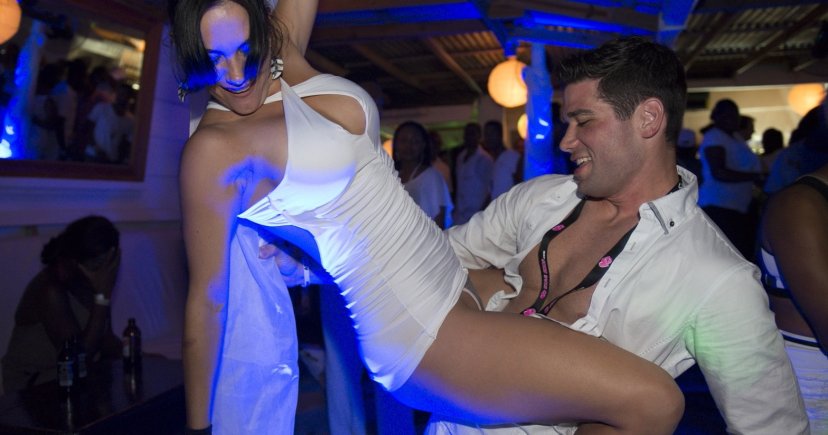 Who said that fun and naughty adventures had to stop once you have found your designated life partner? It is generally accepted that once couples get married or get into a committed relationship, there are certain lifestyle habits that they can no longer continue. Often times one of those habits include the good old days when you would go away on vacation with your besties and participate in a wide variety of activities that you could never talk about when you go back home. While most couples prefer or rather choose to erase those desires and activities for the sake of a healthy relationship, there are others that believe the exact opposite is true. There are couples that choose to continue living, traveling and being naughty on vacation because this is better for their relationship. The only difference is, this time they are doing it with their life partner instead of a group of friends. If you so happen to be a part of one of that type of relationship, here are some vacation ideas you should try.


Going To A Clothing Optional Party Resort


If it ends up with you being naked, it normally means you had a great time. Resorts or hotels that allow guests to get naked by their pool and beach areas are normally resorts that are also great for partying and meeting fun people. People that are OK with getting naked in public are often very openminded and non-judgemental, and these are the type of people you and your partner need to be around if you are looking to party and have fun as a couple without worrying about what others are thinking. Hotels like Hedonism II in Negril Jamaica, Desire Resorts in Cancun Mexico, the Breathless hotels are some of the most popular clothing optional or topless hotels in the world where you will find couples looking to party together while on vacation.


Find A Party Cruise

There are hundreds of different cruise experiences in the world. Some of those experiences include a full 4 to 7 days of partying on the open sea while also getting a chance to see different parts of the world. There are party cruises for rave loving couples such as Groove Cruise and Holy Ship, for swinger and nudist couples check our Bliss Cruise or LLV Cruises, Atlantis Events provides a long list of party cruises for Gay and Lesbian couples looking for a great Cruise Party. Party cruises are an amazing option to add variety and adventure to your vacation party experience as a couple.



Party Destinations

If you want to guarantee a good party when you and your partner go on vacation, then find the destinations around the world that party lovers frequent. There are many European cities and islands that are full-blown party zones every single day for 24 hours each day all through the Summer. Greek Islands such as Mykonos, Ios Island, and Corfu are incredible for summertime beach parties and clubbing. We all know about Ibiza, Hvar in Croatia, and so many more. Take a trip to any one of these cities between June and September and you are guaranteed a hell of a time. Las Vegas in the state of Nevada is known as the Sin City for a very good reason. Miami Florida is a year-round guarantee of good weather and great parties. There are so many places around the world that offers an incredible party atmosphere year round our seasonally. Book a trip with your partner to one of these destinations.


Music Festivals

Going to a rave of any type of Music festival is something widely perceived as a thing for college kids. However, the point of this blog is to encourage couples to continue acting like college kids while being together because whether we want to admit or not, those were some of the most fun times of our lives. Why stop at all if you have a partner that has the same interests. Buy a couple tickets and rent a camper and go to EDC in Las Vegas or Burningman. I won't even bother trying to name out the list of amazing festival experiences there are around the world because they are just too many. All you need to know is that couples that rave together are cool as fuck and you and your partner should never stop raving.


Go To Disney Without The Kids

If you are married with kids, and your vacation with kids, you will discover that some of the things you do with your kids, us as grown-ups enjoy doing them just as much as the kids. Who says you cannot book a Disney vacation for just you and hubby? Go ride some roller coasters, eat junk food, run around and laugh without worries like children do. The bottom line is, growing up and having to be responsible sucks! We have no choice but to be that way most of the times, but every opportunity we can take to not be responsible adults, to act like we are kids, even when we are married, we should take advantage. Go to Disney!!
Leave A Reply
Your email address will not be published. Required fields are marked *