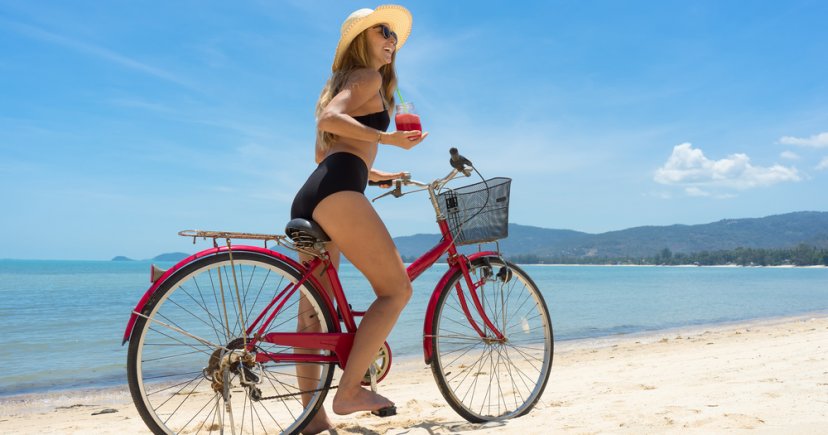 After multiple vacations to the nearest and cheapest all inclusive resort, and several weekends camping with the family, some of us start to get bored and start to look for something different. Maybe you are an adrenaline junky that would love to have more active bucket-list experiences, or maybe you are looking for a vacation that stimulates the sexual senses. This means it's time for an adult vacation experience and you we're here to help you find exactly where you need to look. The top destinations in the world where, party, tropical weather, great food and, friendly people meets sexy, nudity and pleasure.
Europe, North America, The Caribbean to islands off the coast of Africa, here are the 22 Top Destinations in the world for you to unleash your inner freak.
22. Turks and Caicos

Not long after boarding a plane in Miami, you are right on the ocean shores of Turks and Caicos, which so happens to be one of the word's sexiest beaches. If you find 12 miles of powdery sand between your toes to be sexy, then check out Grace Bay Beach. This beach boasts the largest underwater cave in the Caribbean and is perfect for a sexy, romantic getaway for a couple looking to escape and completely be into each other on their honeymoon or wedding anniversary. Or if you are seeking to have a sexy beach wedding experience or propose to your loved on on vacation, then his destination is perfect for you.
21. Barcelona, Spain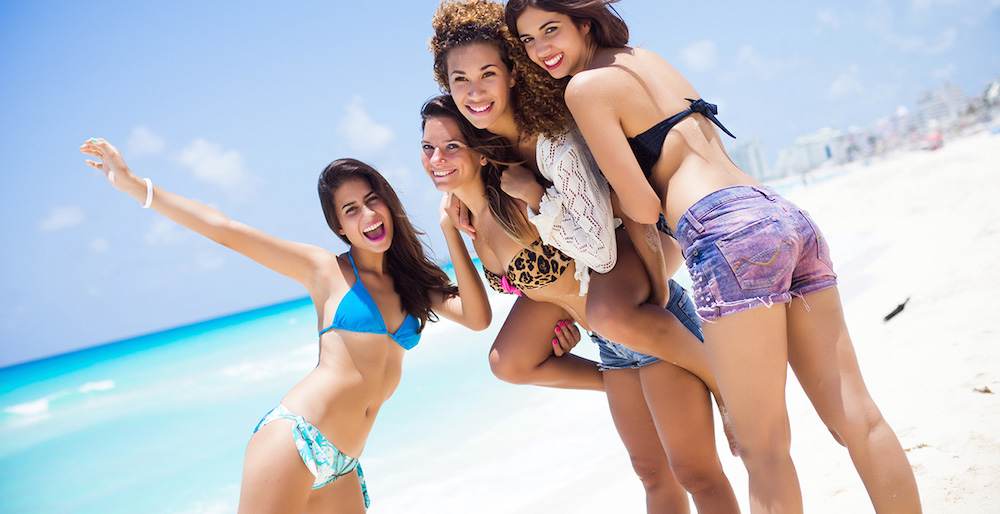 Barcelona is one of the sexiest cities in the world. Not just because of the beautiful exotic looking Spanish people, but the culture and nightlife in this beautiful city make it an ideal destination for a sexually stimulating vacation experience. From partying every single night at a different clubs filled with sexy people to daily happy hour enjoyment spent at tapas bars and pubs, you will never be out of something fun and entertaining to do while vacationing in Barcelona. The architecture and history of the city also add to the overall appeal of Barcelona.
20. Atlanta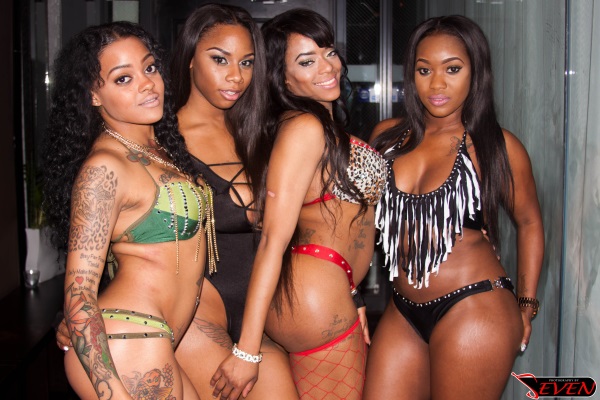 If you are looking for raw and sexually stimulating weekend experience, then look no further than the Dirty South. Atlanta's buzzing nightlife features a wide selection of incredible nightclubs, sexy females all looking like hip hop video vixens, and a bevy of strip clubs where the "Ballerz" use dollar bills to create champagne showers. The parties are filled with celebrities at every corner of the city you turn. The home of "Magic City" and FreakNik can create a lot of sexually stimulating magic for your long weekend vacation.
19. Bangkok, Thailand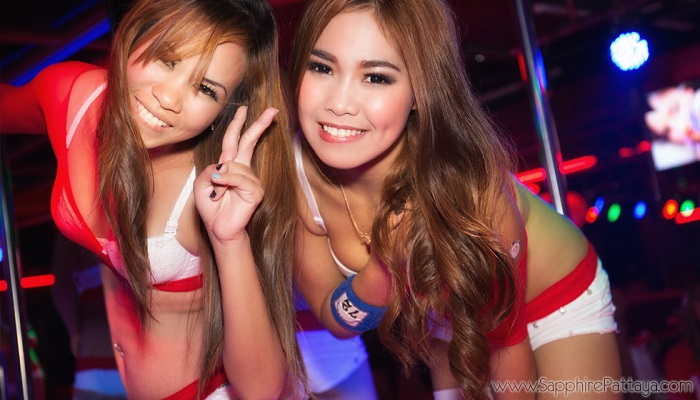 Unless you are on the list of world's biggest prudes, it's hard not for your thoughts not to go straight to the gutter when you say the word "Bangkok". And if you have ever been to the city, you would believe that they gave it that name on purpose. The people of Thailand hold nothing back when it comes to being sexually liberated, and nowhere more so than in Bangkok. Close your eyes and throw a rock and you will probably hit a go-go club. If you party too hard and have aches and pains the next day, regardless of what body part it is, you can buy yourself an inexpensive massage to treat all your ailments and release any tension. If you visit any Thailand and return without any activity, then you have little to no chance anywhere else.
18. St. Tropez



If you now find yourself on that exclusive list of rich and famous, the St. Tropez is where people like you go to party. If people with money consider St. Tropez to be sexy, then who am I to say otherwise? If you have a certain level of disdain for tan lines, then step on over to the famous Plage de Tahiti beach where bathing suits are not necessary. Dine in fancy restaurants spend a lot of cash on expensive drinks, St. Tropez is the destination to be wealthy and sexy.
17. Tokyo, Japan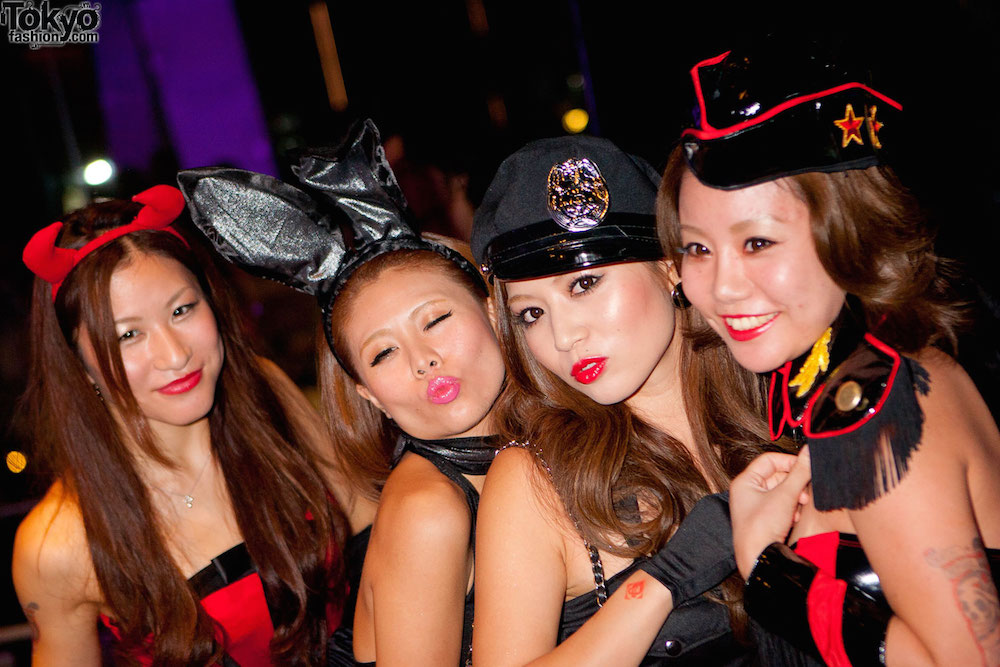 Tokyo is home to the largest red light district in Japan, the Kabukicho area, where love motels and nude Karaoke is the main attraction. How much would you pay for a night at a hotel where the staff will dress up sexy and role-play for you? Feeling a little bit adventurous, or extremely tipsy, get on stage and join the karaoke action wearing nothing but your birthday suit.
16. Berlin, Germany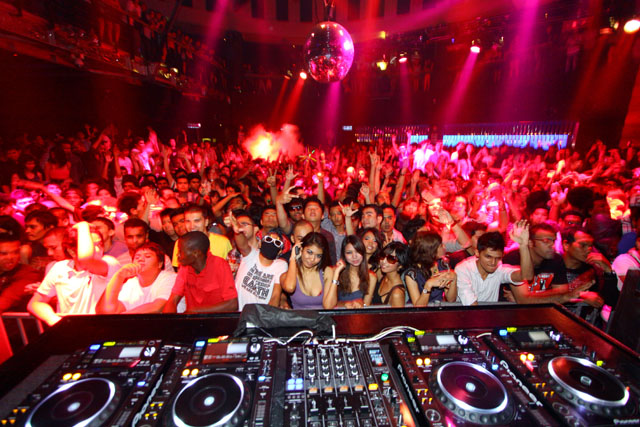 If kink and fetish are a part of your fantasy wish list, then look no further than Berlin. Right in the middle of the city, there is a dungeon nightclub that caters to those that finds thrill in whips, chains, and bondage. Interested? Just ask for locations to the Gargoyle nightclub once you reach the city. The fun is not only for the S&M craved an audience, the whole town in general caters to virtually any sexual preference so add Berlin to you Bucket list for a fantasy vacation stop.
15. Mykonos, Greece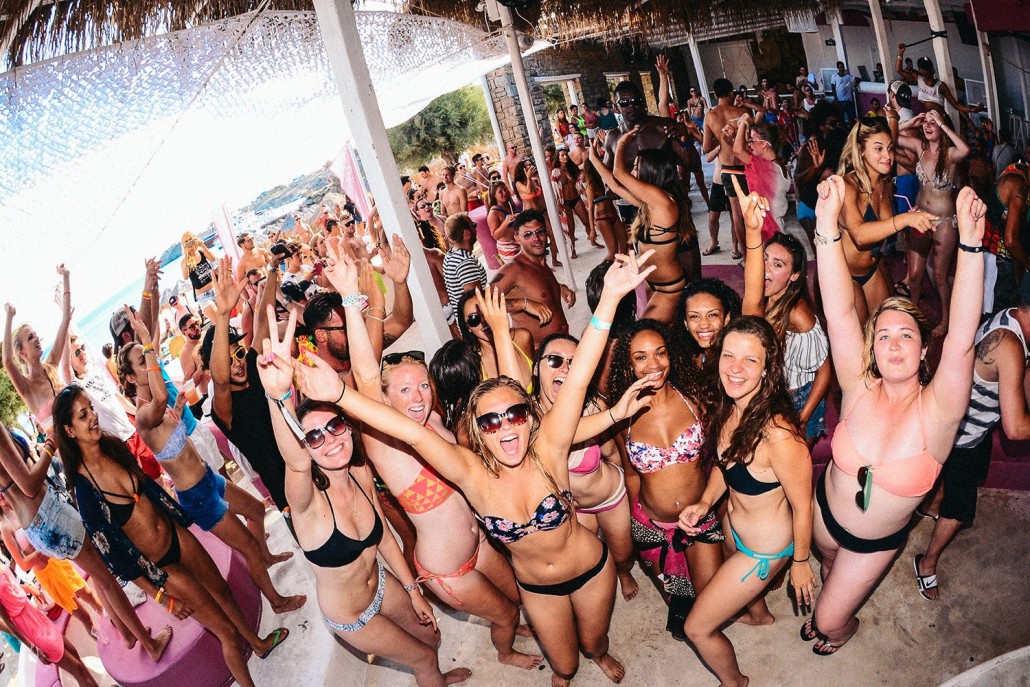 In Mykonos, you will find Baklava, sexy people, and the wildest happy hour beach party in the entire world. On Paradise Beach, you will locate the world famous Tropicana Beach Club. From around 6 pm to 9 pm every evening, intoxicated females get naked and rave to pumping house music while getting bathed in thousands of dollars of expensive champagne. Whether you are straight, gay or undecided, Mykonos is warm and welcoming for anyone with any sexual preference. If you are looking for a destination where sophisticated cosmopolitan people can go and get drunk and wild, that place is called Mykonos.
14. Paris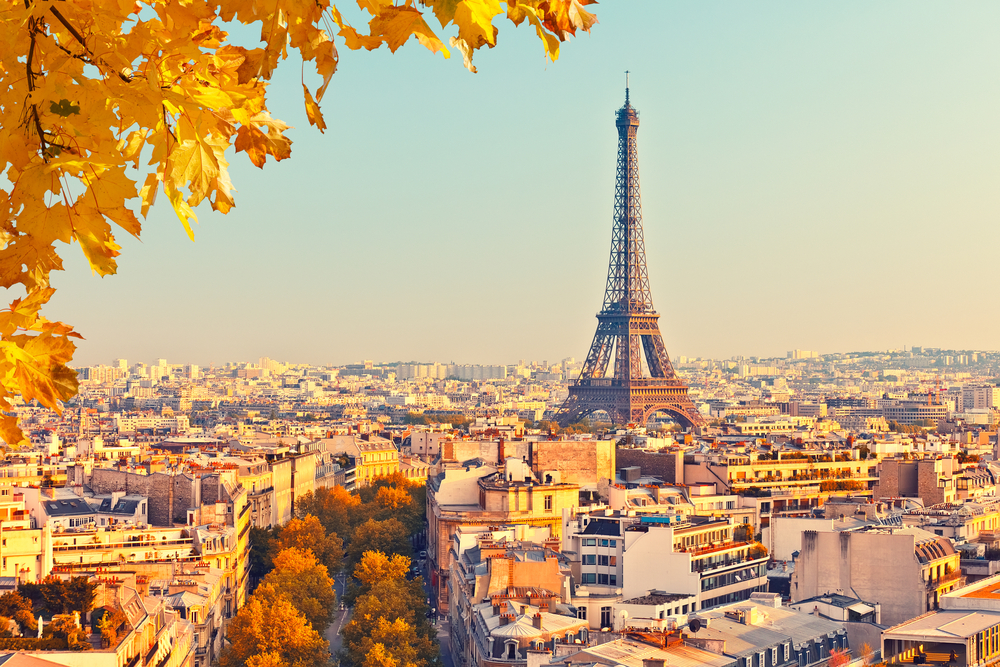 When you say Paris, the next word that comes to mind romance, and for those of us who have been lucky enough to experience it, romance is very sexy. When we think about romance, we natural think about proposals, weddings, and all the other romantic clichés. For those who want to add a little bit of sex to the spice up the romance, let's venture to the side of Paris where the more adventurous go to get their freak on. Paris' own red light district, Pigalle Place is where you can find strip clubs, sexy French Cabaret, and a lot of sex shops. So don't be fooled by all the love and romance you hear about, for those interested, you can definitely find some dirt in Paris.
13. Osaka, Japan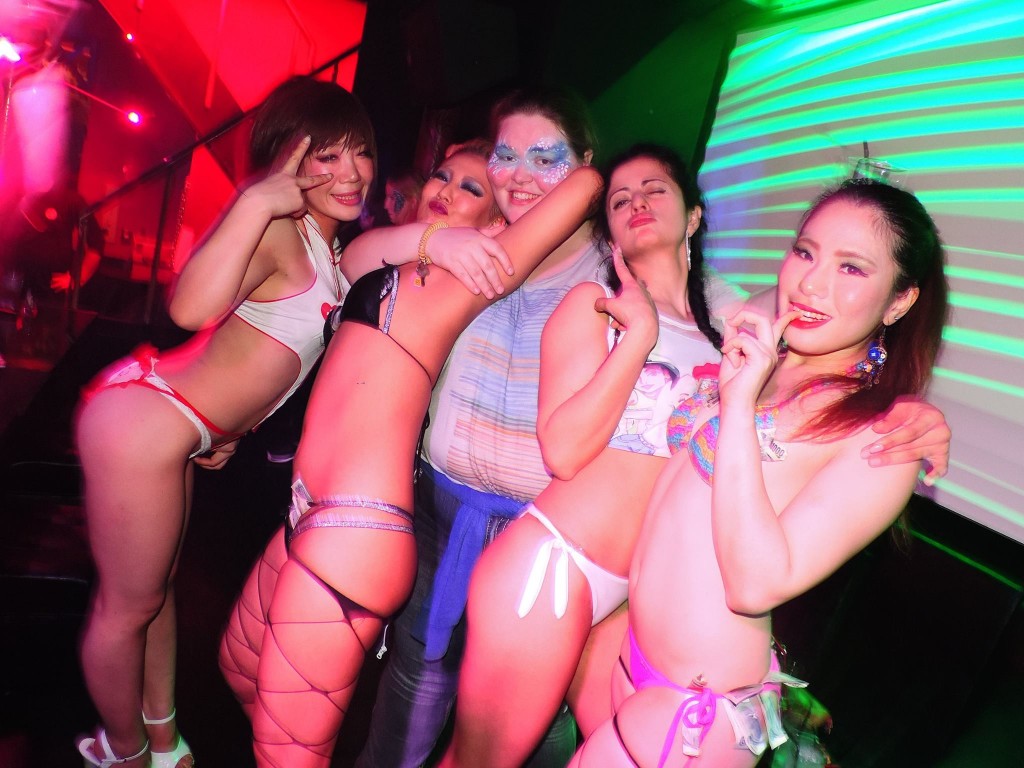 I will let you decide where you draw the line between sexy and just plain freaky. If vending machines containing used panties sounds sexy to you, well Osaka could be your favorite vacation city. In addition to grabbing a pair of dirty panties as your vacation souvenir, you can also experience a public bath where bubble princesses will assist you with ensuring every part of your body is nice and clean.
12. Maldives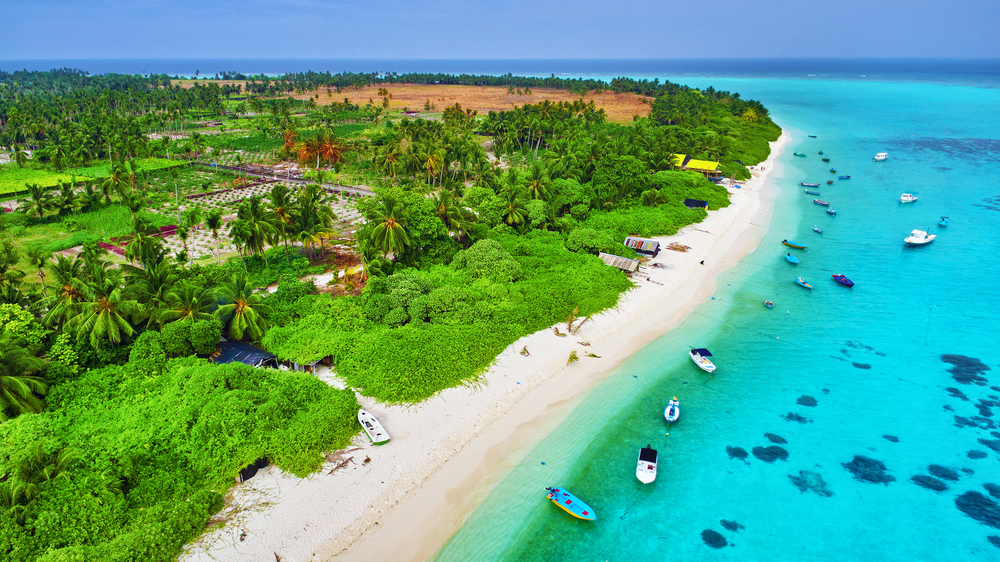 The Maldives is another destination where sexy meets romance. Turquoise blue waters and white sand beaches provide the perfect ambiance for love and romance. Take a break from the regular world and escape to paradise where stress is nonexistent. If you and your lover are looking to rekindle that sexual magic, or plan a sexy destination wedding, then look no further than the beautiful islands called the Maldives. It will cost you a pretty penny, but it will be worth every cent.
11. Budapest, Hungary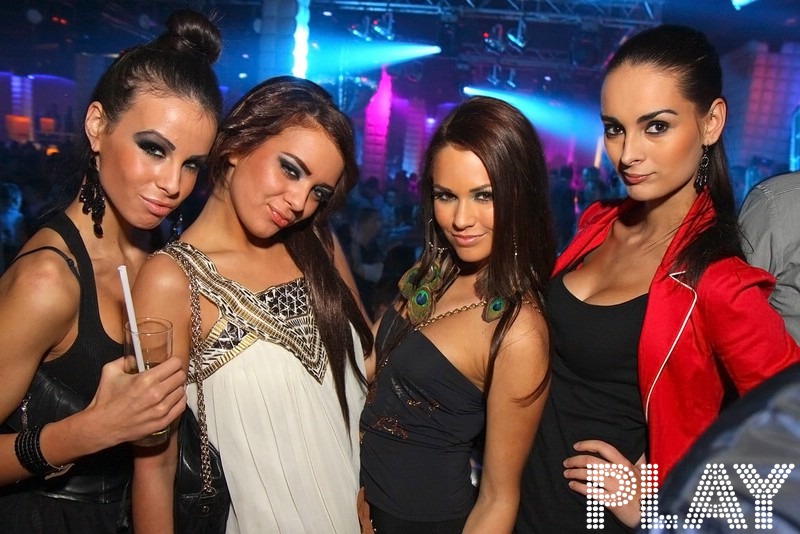 The architectural and cultural significance of Budapest makes it a unique European destination. However, Budapest did not make this list because of its aesthetics. We are looking deeper at the vibrant and very youthful atmosphere of the city, making for incredible nightlife. Party all night and get dirty with each other, then strip naked the next day and wash each other down in one of the many natural thermal baths. Getting naked with a large group of sexy people definitely qualifies as hot. Add that to the stunning backdrop of this lovely city and Budapest is definitely a sexy destination.
10. Las Vegas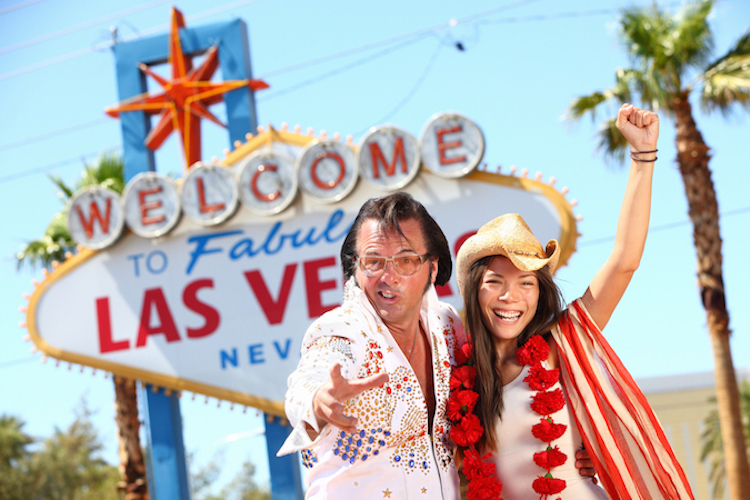 A city does not earn the name "Sin City" for no reason. As the motto goes, "What happens in Vegas, Stays In Vegas." Las Vegas is a city with its own rules, and those rules start with lust and greed. Everything you want you can find in Vegas, and the best part about it is, you get a hall pass so your sins do not have to follow you back home when you leave. A city where all your fantasies can come true definitely makes of sexiest city list.
9. Cap D'agde, France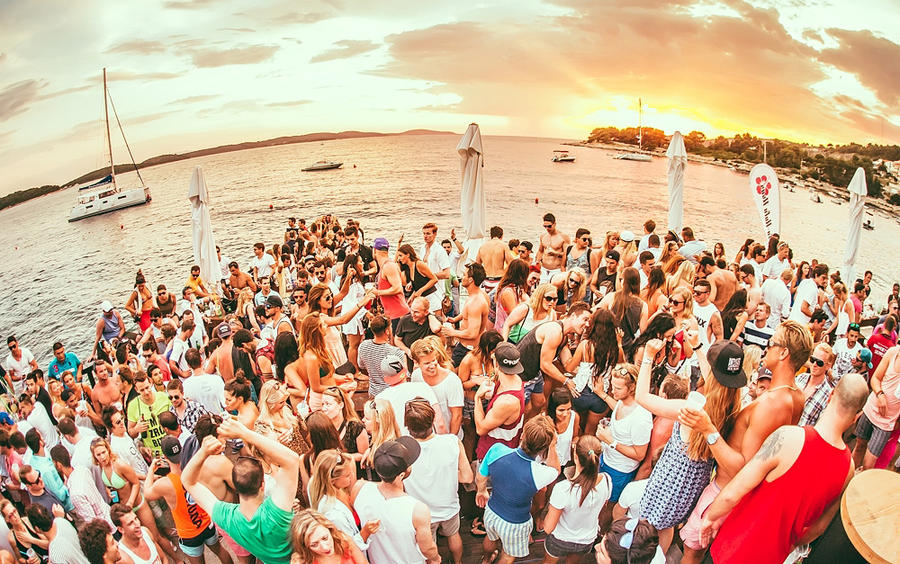 When you translate the name "Cap D'agde", you get two very sexy words "Naked City." That is not just a nickname without a meaning, Cap D'adge caters to people who prefer to save money on clothes so they can spend more on having fun. Nudity in this city goes beyond the nude beaches. Bare it all out anywhere in town, while going shopping or for an afternoon stroll. Clothes are only a requirement at restaurants, otherwise, let it all hangout.
8. Trinidad and Tobago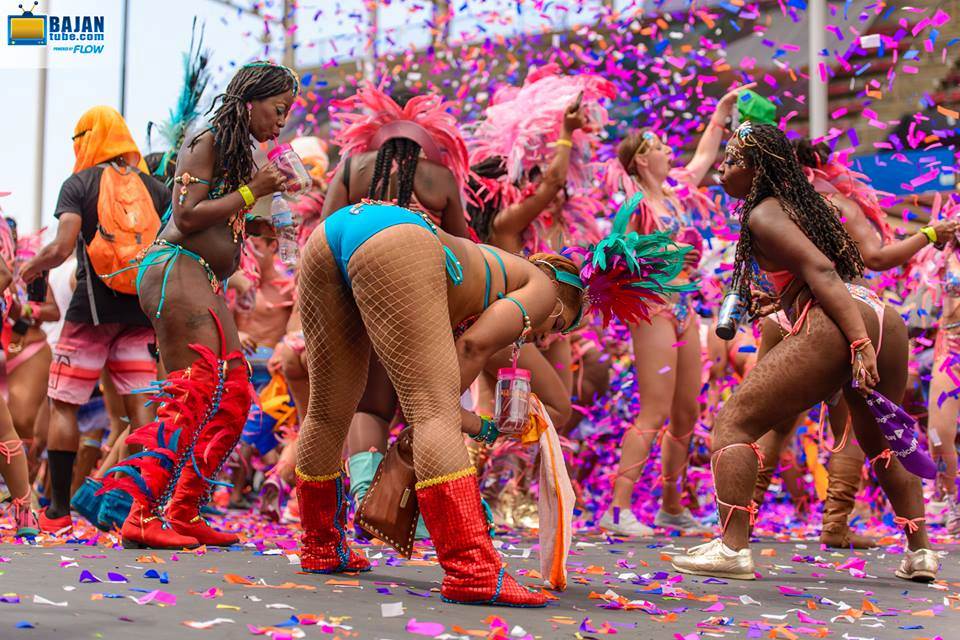 If you are looking for an eye full of sexy to last you the entire year, then start planning your trip to Trinidad and Tobago for next March. The annual carnival event hosted in Trinidad every year is one of the biggest festivals in the world and probably the sexiest of them all. Each year, the Monday and Tuesday before Ash Wednesday, the people of this nation take to the street to jump, bump and grind excessively to high energy soca music, with sexy women and men dressed in elaborate costumes. However, most of the material used on these costumes seems to go on the head because, when the women hit the streets, not much is left to the imagination.
7. Miami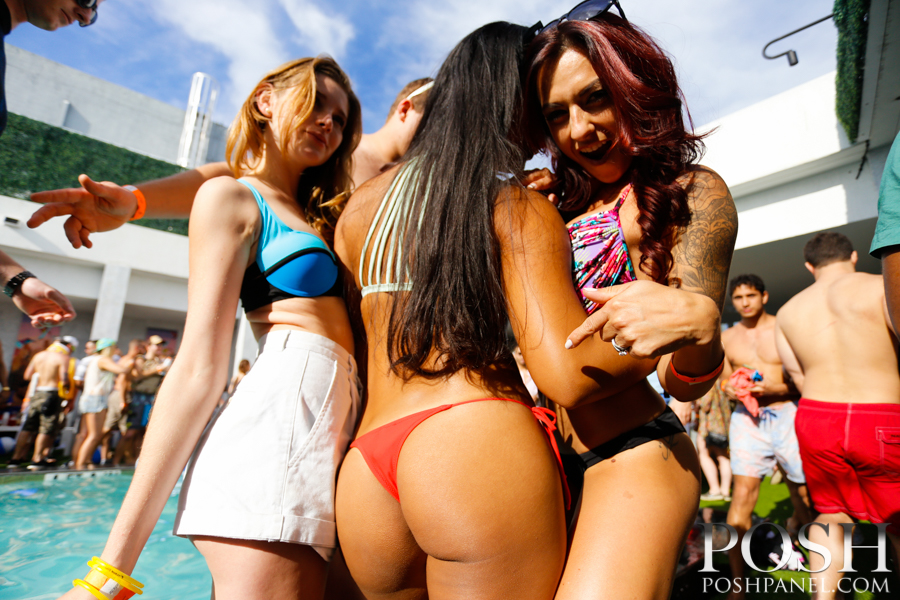 When you started reading this list, you knew Miami had to be here somewhere. Forget the fact that the beaches, whether and general ambiance remind you of being in the Caribbean. Let's focus on the way too perfect looking people that go for midday runs up and down south beach, to make sure they maintain their perfect bodies to look hot and sexy in the nightclubs later on that night. South Beach is one of those places in the world that makes you feel that you are living on TV. The perfect fusion of Latino, Caribbean, and American lifestyle gives Miami a sexy flavor that very few places can replicate.
6. Cabo San Lucas, Mexico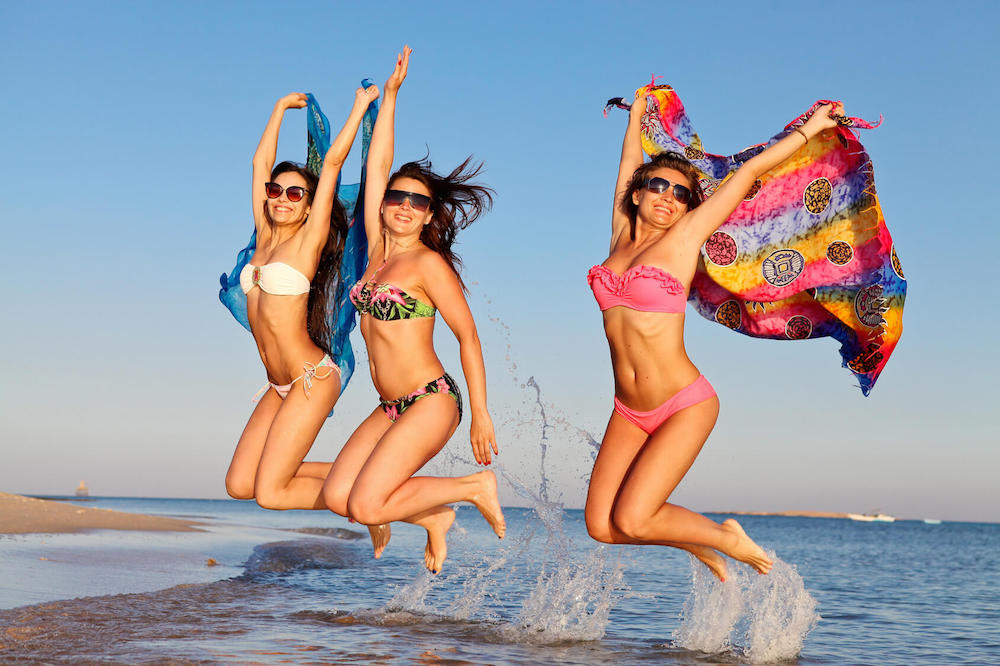 Cabo San Lucas is where spring breakers go to party their asses off and do… you know, whatever young drunk people do when they are partying. It's a city of youth, parties and lust with a hook-up beach called "Lovers Beach." If you are looking to take a vacation that is not really a vacation, then take a trip to Cabo San Lucas.
5. Iceland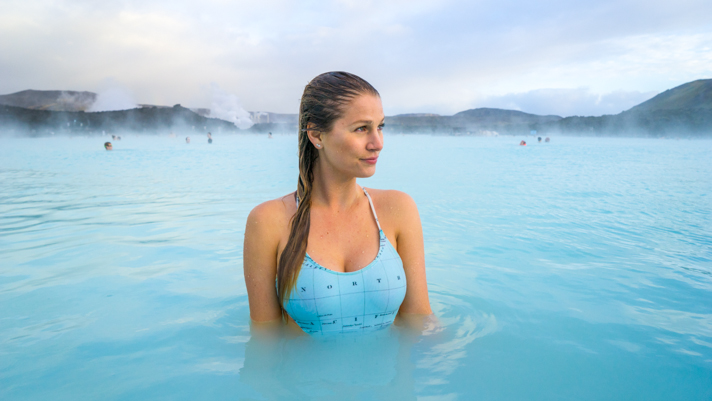 Iceland? Well, Yes! Iceland. It may come as a surprise to most, but you can at least agree that luxury and nudity is sexy. If you agree, then Iceland makes this list. Blue Lagoon Iceland is a combination of natural wonder, luxury, and nakedness. If you want to have a first time go at public bathing, what better way to do it than in a natural spring, that is also said to preserve your youth and cleanse your skin. Sexy is not always about wild parties. Unique and liberating experiences, like bathing at the Blue Lagoon in my 5.

4.Rio de Janeiro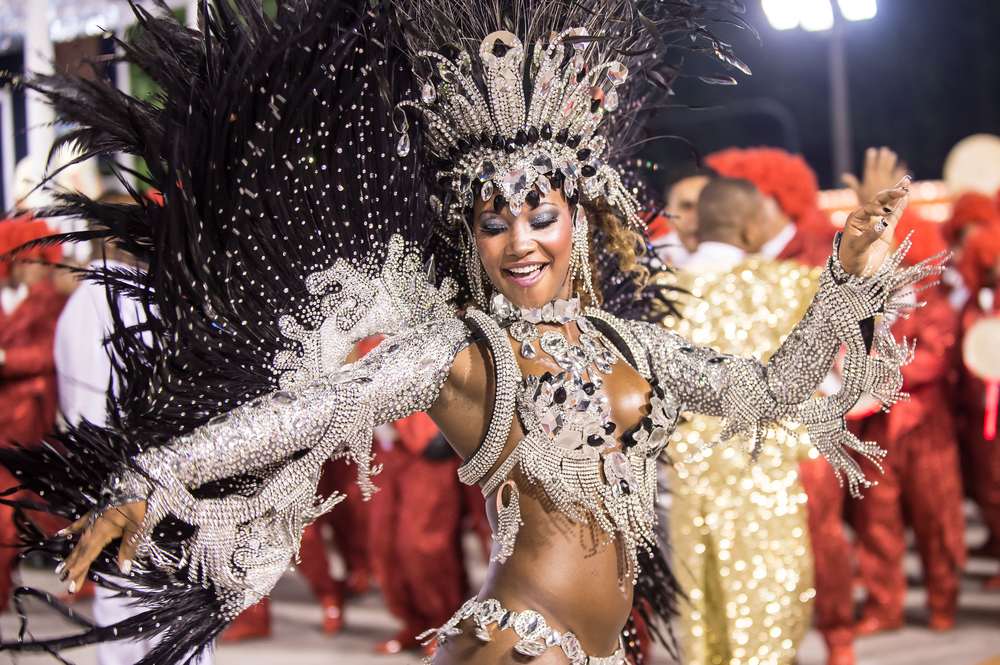 Just about every idea of what each body part is supposed to look like was made somewhere in Brazil. Brazil and it's capital Rio De Janeiro is synonymous with sexy, and it's one of the world's top destinations to get a sensual vacation experience. Everything you want a tropical vacation experience you will find it here. Vibrant atmosphere, great nightlife, amazing weather are all there to be enjoyed. Even though I get the feeling you will spend most of your time laying on the beach watching the sexy people as they stroll past.
3. Seychelles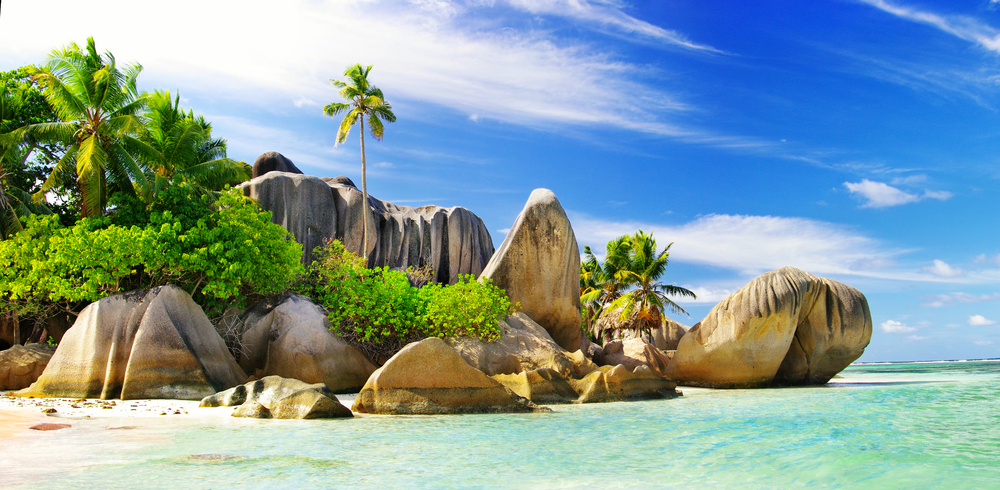 Looking for a place to woo your significant other and re-ignite that first love flame? Look no further than the 115 islands East of the African continent known as the Seychelles. Sometimes there is nothing sexier that being with the one you love most all alone on a deserted beach with beautiful weather. The possibilities for exploration and expression are endless. The Seychelles is not my recommendation for the Solo travelers or the group of singles looking to hookup on their vacation. This destination is a dream experience for couples looking for some passionate alone time while on their holiday.
2. Amsterdam, Netherlands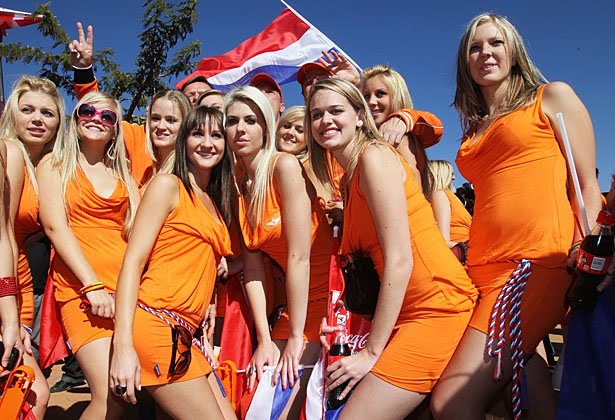 Amsterdam is known word wide for its red light district where there are no rules. Freedom is very sexy and so naturally Amsterdam makes this list as one of the world's sexiest destinations. Visiting couples looking to enjoy a little bit of free-spiritedness can start the trip in Amsterdam with a candlelit cruise with wine and cheese, before turning things up in the city at one of the many burlesque shows before taking a tour to the Sex Museum. From sex to marijuana smoking, you can find it all in Amsterdam.
1. Negril, Jamaica




When you think of the Caribbean, you think of beautiful beaches, great weather, lovely green mountains and forest, and beautiful people. Just about everything that you think of when looking for a sexy vacation experience. Negril Jamaica is one of the Caribbeans most popular destinations, mostly because of its breathtaking seven-mile white sand beach, golden sunsets and relaxing atmosphere. However, there is a place in Negril that is not so relaxing, and that place is called Hedonism Resort. Unless being naked, in the daytime and dressing up at nights in skimpy fetish costumes is your idea of relaxing. Hedonism II is not for the faint of heart. Expect to find an overwhelming amount of PDA, extremely open-minded people and just about every type and size of naked bodies. If you are looking for the ultimate liberating vacation experience, whether as a couple or a single, take a trip to Negril, Jamaica and book yourself a week at Hedonism. Be prepared for just about anything.
Leave A Reply
Your email address will not be published. Required fields are marked *