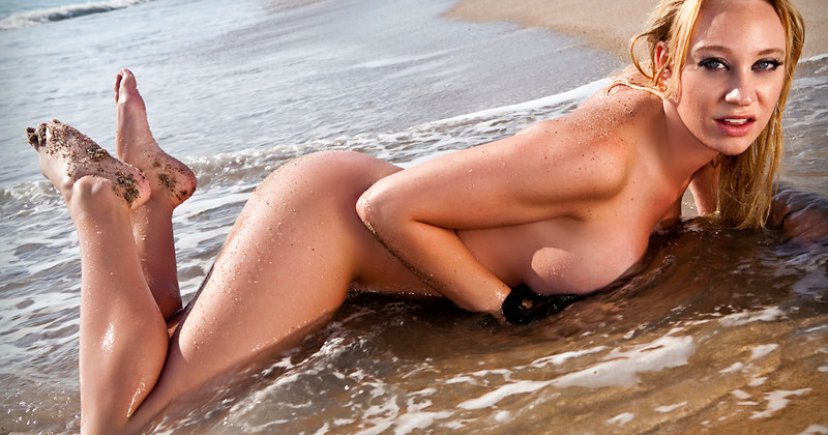 The Caribbean is the perfect setting for a clothing-optional vacation. Resorts at a variety of islands feature white-sand beaches, plenty of sunshine and balmy breezes. There's a resort to match every traveller's desires, whether they're looking for a quiet moment watching the sun dip below the horizon, hand in hand au naturel; or bending backwards on the dance floor during a stark-naked limbo contest. One thing about a clothing-optional vacation on the beach – it sure makes it easy to pack.
There's an important distinction to keep in mind if a traveller is considering vacationing at a clothing optional resort in the Caribbean: there's a difference between a naturist tourist and a lifestyle tourist.  Many clothing optional resorts hosts lifestyle or swinger groups. If you are just a nudist looking for quiet au natural relaxation, then it might not be the best time to go to one of these resorts if a swinger group is in the house. Swingers are about partying and getting wild most of the times, and while a lot of people are ok with that, it may not be exactly what you are looking for. So be sure to do your research to see what type of atmosphere to expect when planning your nude holiday
With that said here are some nude resort options for those planning a nude Caribbean holiday getaway.
Club Orient, St. Martin
Club Orient, a resort on the French side of the island of St. Maarten, is on one of the most famous nude beaches in the Caribbean – which isn't always a good thing. A person doesn't have to be nude to gain access to Orient Beach, and the occasional tour group from a cruise ship is known to amble by, doing their best to get an eyeful.
There are a couple of things that make the 137-room Club Orient different from many other resorts in the Caribbean. First, it's not an all-inclusive resort, which means guests pay as they go (drinks, meals, activities, etc.) The other aspect that sets it apart is that it's a kid-friendly au naturel resort; multi-generational families can be seen taking a sunbath sans clothing. The hotel is also nude-friendly throughout the property, not just in restricted areas. Seeing a naked dude dishing up a plate of meatballs in the resort's main restaurant could take some getting used to.
Guests have a choice of booking rooms in one of the chalets or upgradings to a villa, which affords an extra measure of space and privacy. Club Orient also has a spa, lots of sports and water activities, as well as the option for enjoying a massage on the beach.
Hedonism II, Jamaica
Hedonism II resort in Negril Jamaica is the Godfather of nude and clothing-optional holidays in the Caribbean. While many of the other naturist resort primarily focuses on the relaxation of the body and soul, Hedonism II is more about freedom and total self-expression, where anything and everything goes. Many people call it the adult party playground.
This adults-only all-inclusive resort in Negril has a loyal crowd that returns again and again to the kind of spicy holiday Hedonism II offers. This includes two private beaches (only one is nude); unisex saunas and steam rooms; three pools, including a nude pool; five bars; dancing at Club Hurricane; live entertainment (which leans towards the raunchy side) and theme nights, which vary from Reggae Nights to a Fetish Fantasy theme.
There are 280 rooms, and suites have sexy touches like mirrored ceilings and five-head Jacuzzi showers. Guests have the option of choosing rooms in either a nude section or a clothed wing. In addition to all the provocative fun, guests can indulge in all sorts of activities, including tennis, miniature golf, snorkelling, kayaking and water skiing; there's even a rock-climbing wall.
It's safe to say that Hedonism II is a lifestyle resort that is not for the easily embarrassed.
The Natural, Curacao
While some resorts have the distinction of being the only clothing-optional property on the island, The Natural can broaden that boast with its claim to being the only au naturel resort on the ABC islands of Aruba, Bonaire and Curacao. The Natural on Curacao welcomes all types: couples, singles and GLBT guests – the only restriction are a minimum age of 16 years old. Unlike some naturist resorts, guests don't have to shed their clothes; they have the option of staying covered up, even if they're outnumbered. The Natural makes no pretences of being five-star and guestrooms and amenities are on the modest side. The big selling point is the resort's laid back, accepting ambience.
Couples Tower Isle, Jamaica
A person taking a walk through Couples Tower Isle, in the Jamaica resort town of Ocho Rios, would figure it to be much like any other all-inclusive resort. They'd see a selection of pools, restaurants and activities on the beach. There's one difference, though, a major one: those guests taking a short boat ride out to Tower Isle's namesake island had better be prepared to strip down to the buff. Tower Isle is a small au naturel island just offshore where nudity is required, not optional. Tower Isle has been established away from the resort to maintain the privacy of the bare-bum sunbathers, as well as to shield the view of nude bodies from those who might faint at the sight.
There's much to recommend the adults-only resort. Guests can snorkel among the reefs, bliss out in the Zen-inspired spa, and dine on island farm-to-table cuisine. Upgrade to a one-bedroom ocean suite and enjoy a Jacuzzi tub, personalised minibar, and enjoy sea views, including Tower Isle.
Couples Tower Isle is an excellent choice for au naturel newbies who might not be ready for a full-fledged clothing-optional resort.
Club Ambiance
Club Ambiance is a rustic Caribbean style hotel, located about ten minutes away from the world famous Dunns River Falls, in Run Away Bay Jamaica. This 90 room tropical resort offers a quiet clothing optional sunbathing atmosphere in the daytime, and at nights the resort comes alive with live music and dancing.
Club Ambiance is a great option for those looking for a budget Au Naturel holiday.
Leave A Reply
Your email address will not be published. Required fields are marked *