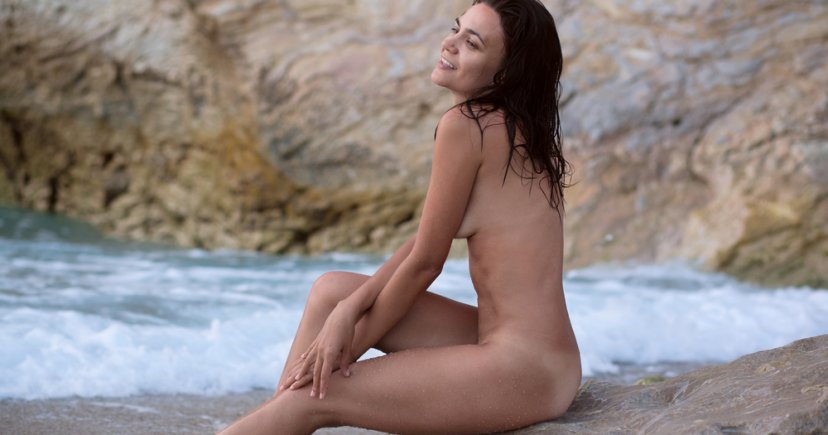 With the perfect weather and pristine beaches their's no doubt that the Caribbean is the perfect place for a clothing-optional vocational. A variety of Caribbean Resorts boasts plenty of sunshine, pearl-white sand beaches, and soothing breezes. If you are looking for a nude Caribbean getaway, here are 20 Caribbean Resorts that offers nude/clothing optional beaches.
Couples Tower Isle, Jamaica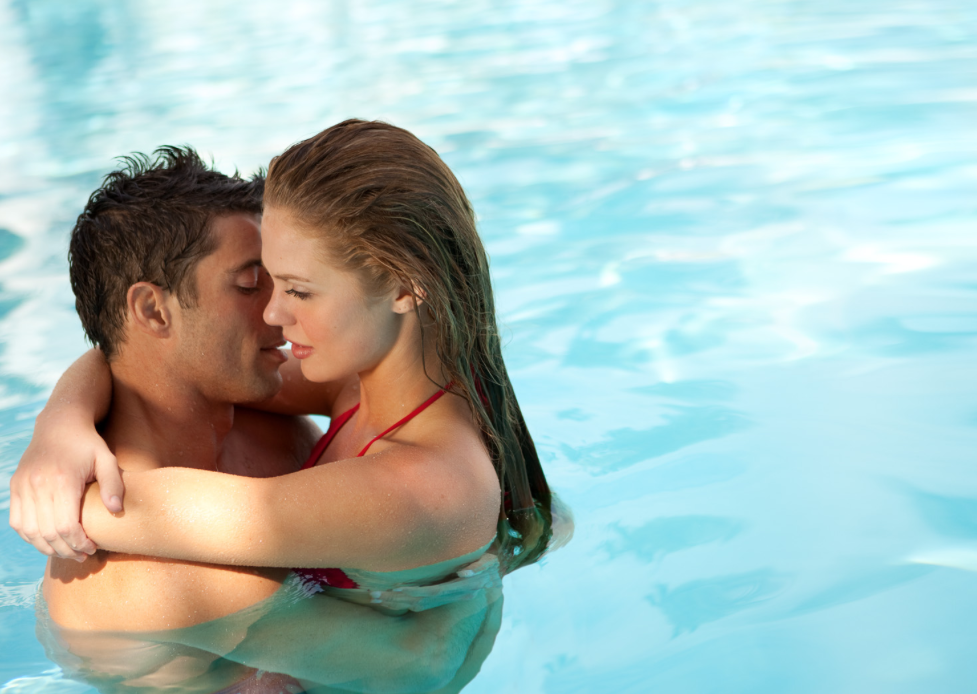 One of the first ever resorts built on the island, this 226-room, 19-acre all-inclusive resort in Ocho Rios is still a trailblazer. The main area is contemporary and stylish though the rooms may fall short by comparison, the main reason people visit this resort is the nude beach. A one-minute boat ride from the resort brings you to a small rocky island with a small pool and surrounded by pristine white sands and turquoise Caribbean Sea. This a great secluded spot for guests to get naked and enjoy some ice-cold cocktails under the warm tropical sun.
Hedonism II, Jamaica


Hedonism II is the king of nude and naughty vacations in the Caribbean. Hedonism has no limits when it comes to nude, naughty, wild, crazy and sexy adult vacations; Hedonism II will quench all your thirst of all your sexual and romantic fantasies. This adults-only, all-inclusive resort in Negril has a very loyal fanbase that can't get enough of the lustful holidays that Hedonism offers. Hedonism II has three pools, two private beaches, 5 bars, unisex saunas, live entertainment which varies from fixated fantasies to Reggae themes, 280-rooms with added romantic touches like 5-headed showers and mirrored ceilings. Guests can also choose from rooms in the nude section or the regular clothed options. Hedonism II continues to grow and become more popular among travellers looking to indulge in provocative fun and endless sexual fantasies.
Couples Swept Away, Negril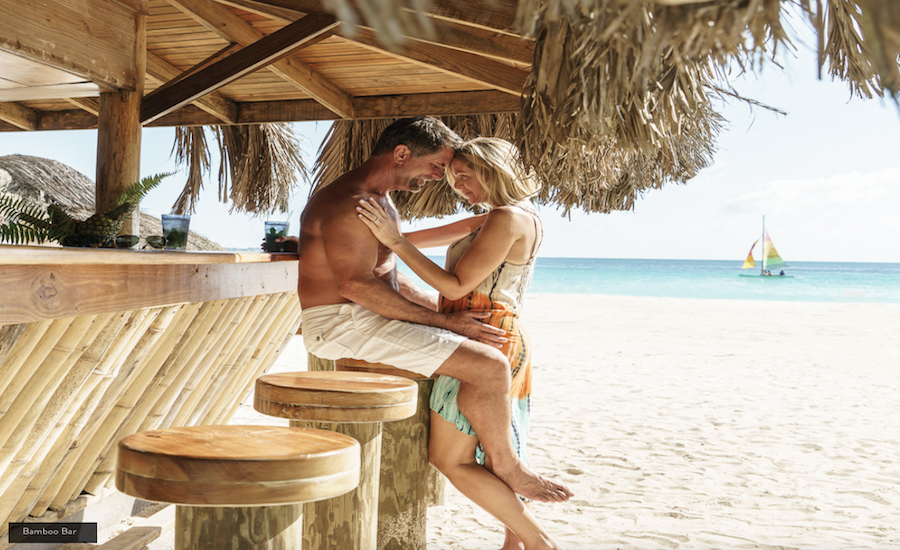 As soon as you arrive at Couples Swept Away, you will notice you have arrived in paradise. This luxurious all-inclusive resort in Negril offers a devoted calmness and total privacy when needed. Restricted to couples 18 years and older this resort has one of Jamaica's best beach. Naked couples cuddle in beach chairs to the sound of reggae music in the backdrop and decadent island cuisine and receive all your stresses in a spa committed to relaxation; Couples Swept Away will enchant your heart and stimulate your sexual senses.
Caliente Caribe, Dominican Republic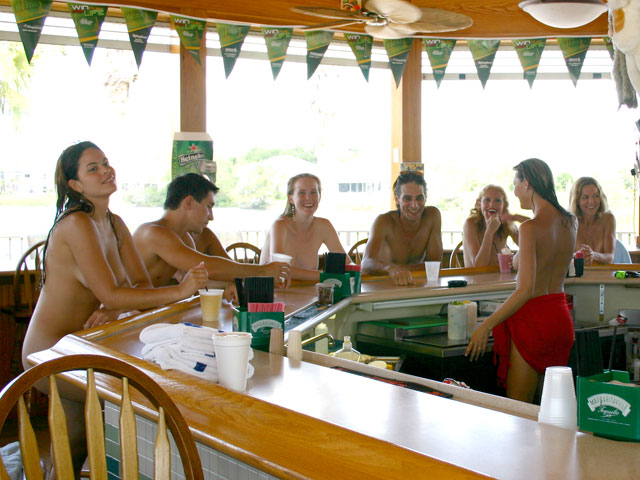 Dominican Republic's one and only nude/clothing optional resort, Caliente Caribe. This all-inclusive resort is clothing-optional right through the entire property so you might find yourself allured into a game of naked volleyball or nude beach soccer,( sounds fun). Caliente Caribe has a couple of high-end restaurants, and the rooms are just a great if not better, the Amenities are basic but we all the real reason guests visit Caliente Caribe, to take off their clothes in an excellent beach ambiance and intermingle with like-minded folks. The resort has private nude beaches, hot tubs, night clubs, Friday Night Luaus and a bunch of other fun activities.
The Natural, Curacao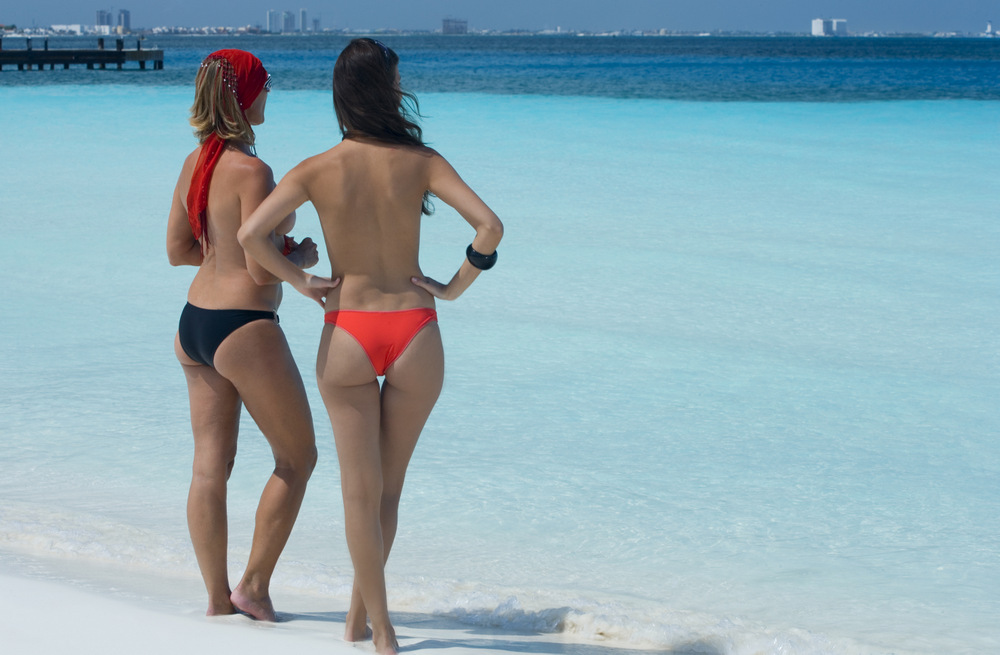 The Natural is the only resort of its kind in the ABC Islands. The Natural is quite a diverse resort,it welcomes every type of guests, couples, singles LGBT, you name it, and an age restriction of just 16 years old. Unlike the other nude/clothing optional resort, guests don't necessarily have to take off all their clothes; they have the luxury of staying clothed if they please but the naked guest will no doubt outnumber the guests who wish to be more conservative. The Natural doesn't make any claim for being a five-star hotel but what attracts people most is the state of the art design and immaculate ambiance.
Desire Pearl Riviera Maya, Cancun, Mexico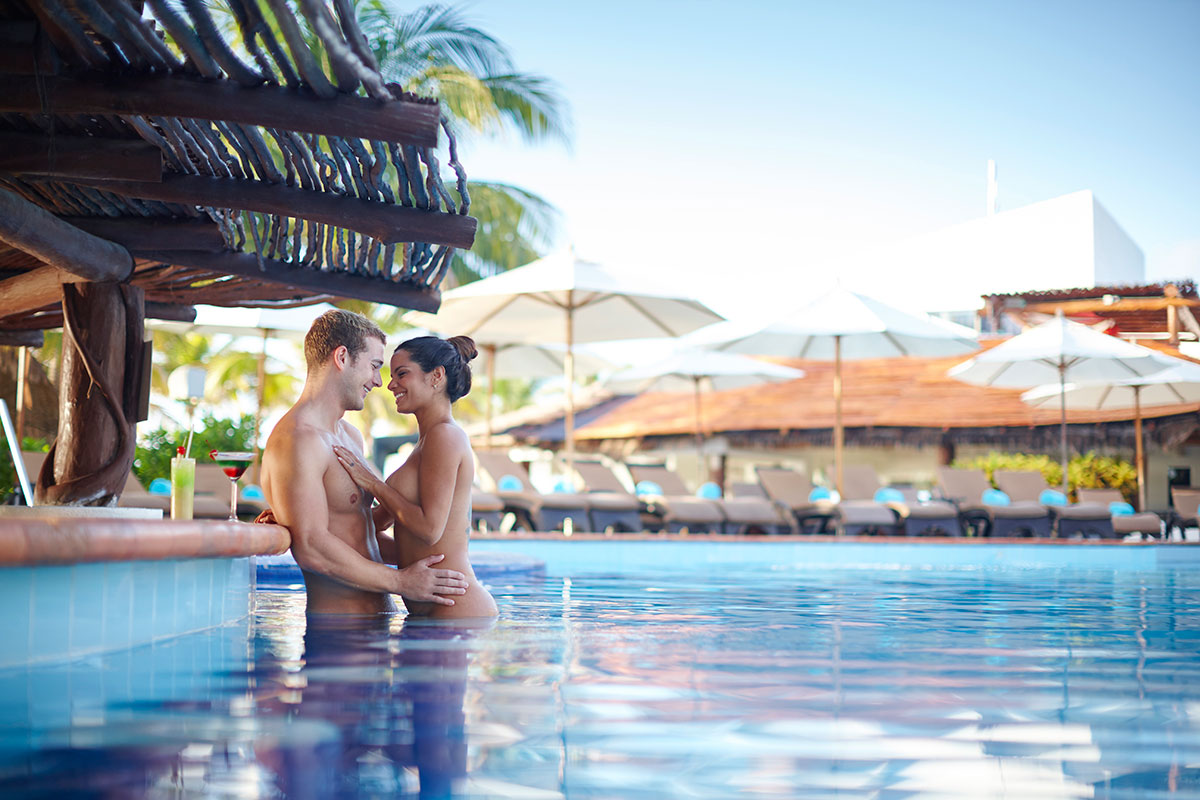 Nestled on the beautiful beach of Puerto Moreles, Desire Perl Resort offers the perfect setting with a picture perfect views of the Caribbean Sea and lush vegetations for couples to come and discover the kingdom of hedonistic experiences, give a new definition to passion and enjoy adventures that go beyond their wildest fantasies. Its decor resembles that of a sophisticated villa, blending perfectly with the tropical backdrop, and boasting immaculate guest rooms, penthouses, and suites with terraces and balconies.
Club Orient, St. Martin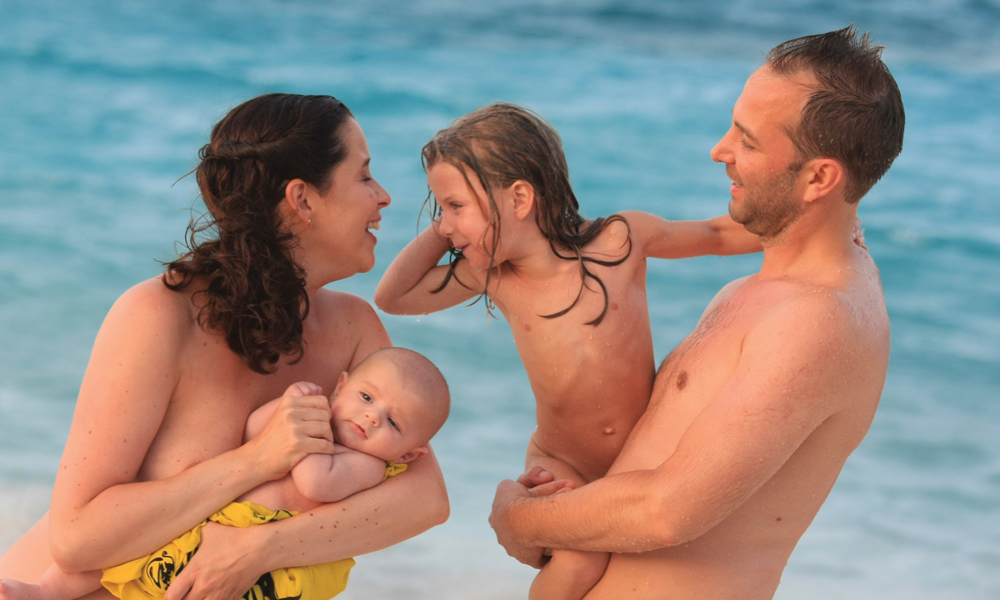 Club Orient is one of the Caribbean's most famous nude beach. The only nude beach resort of St Maarten, Club Orient is nestled in Orient Bay, one of the world's finest beaches, with pristine white sands and glowing turquoise water. You don't have to be entirely nude to visit Club Orient. What's different about this resort is that it is not an all-inclusive resort, guests pay for food and drinks as they as they go and this resort is also weirdly a family friendly resort.
Hidden Beach Resort, Mexico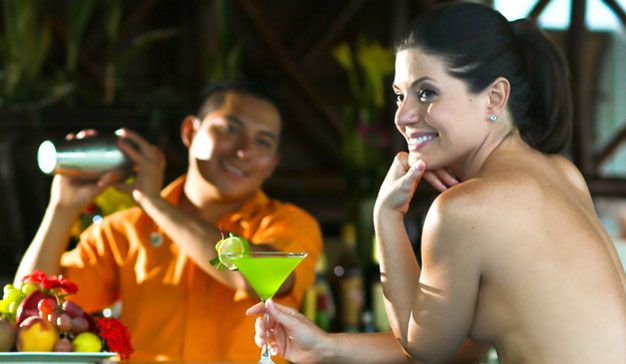 This hidden beach is a private clothing-optional luxury resort for more sophisticated adult travellers. Be nude all day or enjoy the experience as a clothing optional one. As the name suggests the beach is actually hidden, it lies on the skirts of a mangrove forest, and walls help to protect its privacy, which allows guest to feel more comfortable in being naked. There's also an amazing lazy river you can try out.
Couples - Negril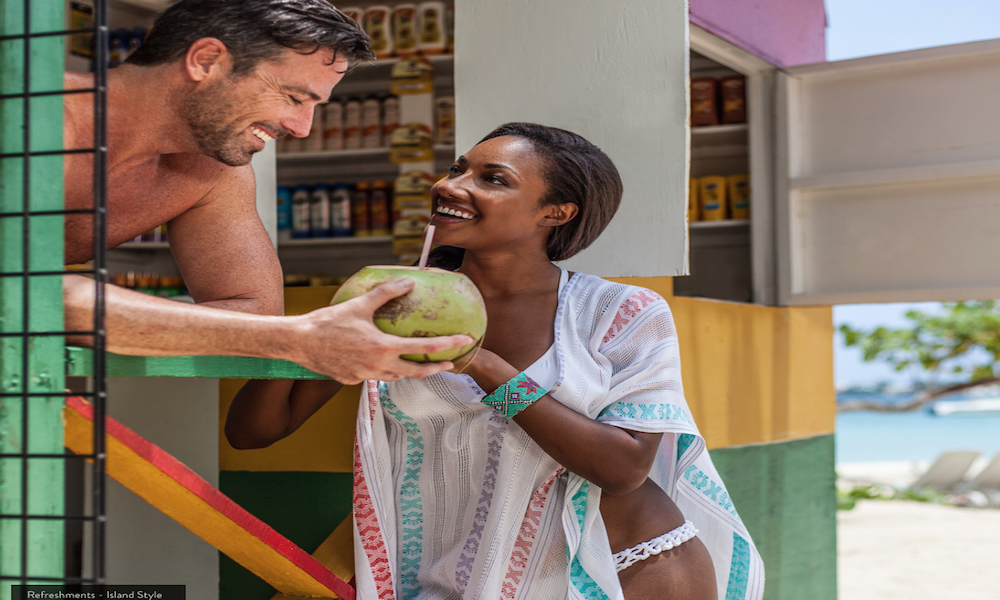 Skirted by coconut palms and lush vegetations on a sheltered stretch of powdery white sand, Couples Negril a playground for adult travellers who likes to get naked and mingle with like-minded people, with delectable Jamaican cuisine, beautiful beachfront and late night bonfires gazing at the stars. The resorts energetic and relaxed setting inspires visitors to tap into their daredevil side, whether it's sailing, scuba diving or snorkelling near the reefs among other fun activities.
Garden of Eden Resort, Panama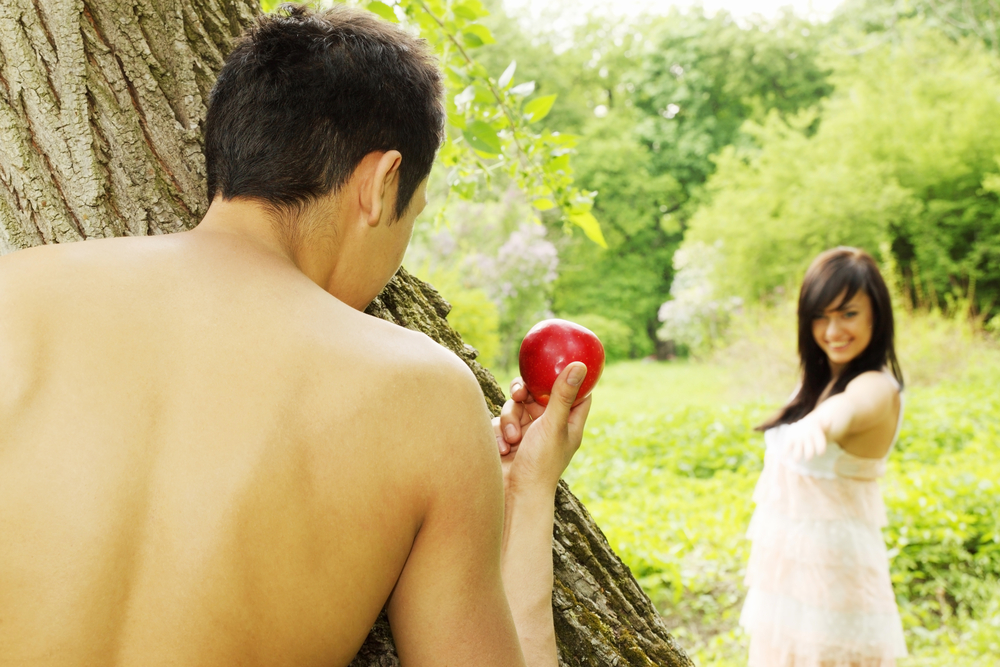 This Resort took the term "Au natural" to a whole new level the name "Garden of Eden" say it all, this all natural resort is as natural as the days of Adam and Eve, with only rainwater and the resort is completely solar powered, so that means no TV or AC. This resort also has no Wi-Fi so if you are planning to post pictures and show-off with friends, forget about it. This resort goes all natural in every way possible, so shed all your clothes and indulge in a romantic and sexy experience that you will find nowhere else in the world.
Leave A Reply
Your email address will not be published. Required fields are marked *