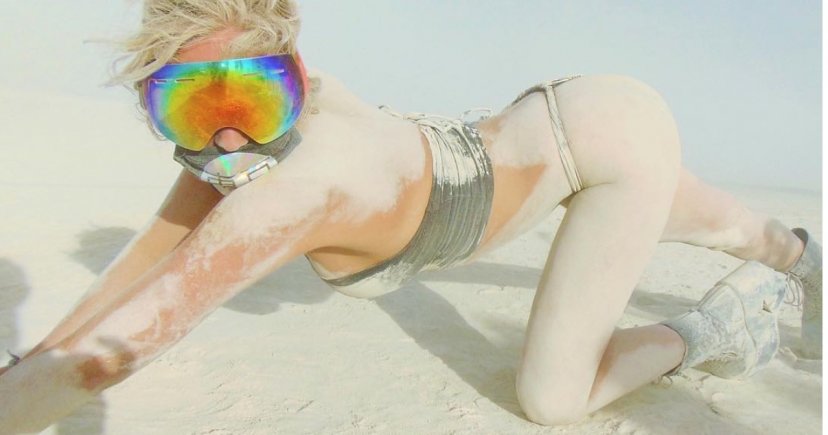 Burningman is one of the most popular and interesting Festivals in the world. A concept that was started over 30 years with two friends burning an 8-foot statue on a beach in San Francisco, has become an annual ritual, hosting over 70,000 people at Black Rock Desert, and the statue has grown to over 100 feet.

Burningman focus on Art, Self-Expression, Self-reliance, creativity and maybe nudity. Just kidding about the nudity part but I am definitely not kidding when I say there are a lot of naked people walking around at Burningman and it is absolutely awesome to see how utterly free people are in the environment and how safe they feel.

Burningman 2017 was hosted in Black Rock City from August 27th to September 4th, and we have some of the images from that event, that will make you believe everyone there is naked or pretty close.


Uhaul has Never Looked Better!
Many People Fall Asleep And Wake Up Just Like This At Burningman
This Outfit Is Way Too Dope
Where Fun Couples Go To Party
How Would This Picture Look If She Was Riding The Bike? LOL
How About This For Self-Expression?
And This? LMAO
How Flexible Are You?
When Yoga Instructors Go To Burningman
Run Free
When You Don't Have To Get Dressed For Work!
And I Will End On This Note!
Leave A Reply
Your email address will not be published. Required fields are marked *