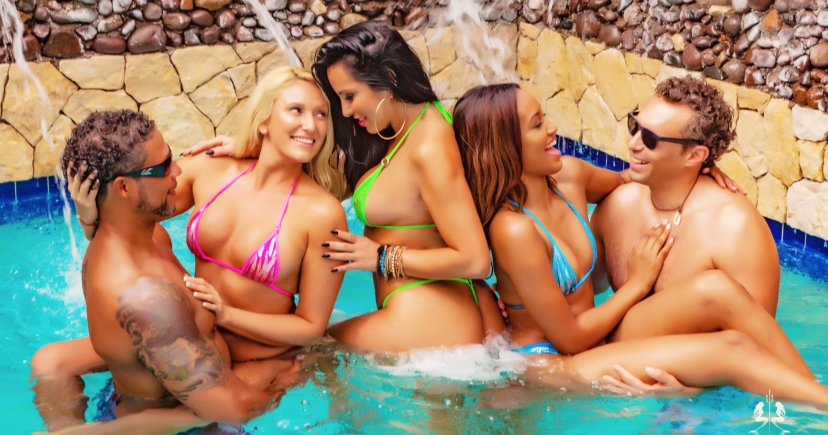 One you book yourself for a Hedonism vacation, you know full well that your experience at Hedonism will not be defined by the spectacular rooms, the beautiful beach and the food. As much as Hedonism II has done an excellent job updating the resort amenities in recent years, the resort still won't win any awards for its accommodations. A Hedo vacation is about experiences. What happens at Hedonism II, not only "Stays At Hedo" but cannot be found anywhere else. To make the most out of your Hedo Vacation, you must let go of all inhibitions once there and give yourself the permission to indulge and actually experience what being on a Hedonism Vacation is all about. If you are planning your first trip to Hedo, here are the top 10 things you must do once there.
1. The Naked Hot-Tub After Midnight
About 90% of the stories you have heard about Hedonism happens on the nude side, and the setting for more than half of those stories was the nude hot-tub after midnight. In the giant Jacuzzi tub that has a record of hosting 300 people at once, the real hedonist comes out in anyone that dares to enter when the light is at it's darkest. It will be Un-Hedo-Like to go into any details of some of the things that you might witness at the Hedo Hot Tub, so the only way for you to find out is to make sure that you experience it for yourself at least once when you are on your Hedo Vacation.
2. Dance On The Piano Naked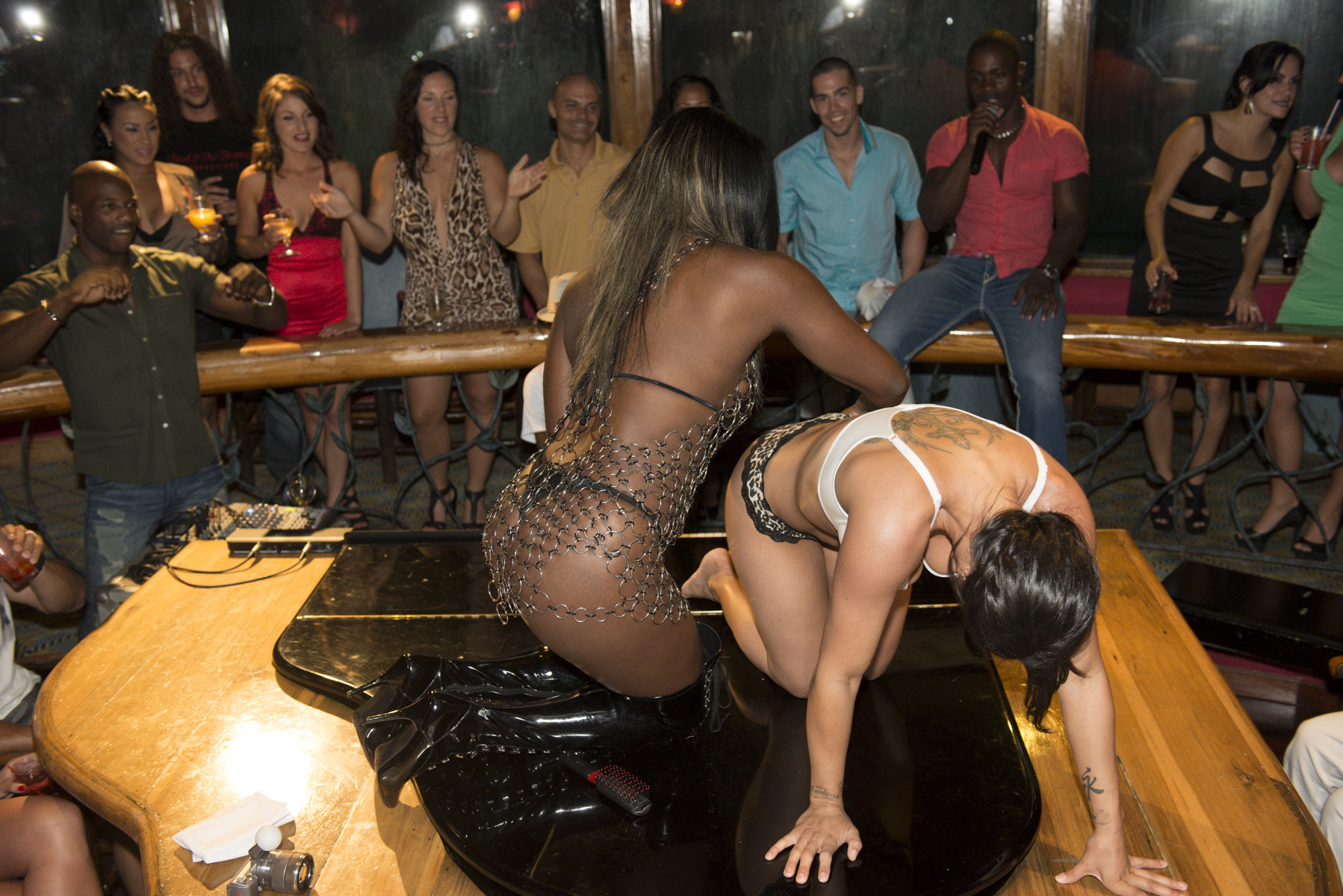 There is probably a piano bar sing-a-long or Karaoke night that happens once or twice per week in your local town. However, I am pretty certain what happens at that local Karaoke bar is nothing compared to what goes down inside the Hedo Piano Bar on a nightly basis. There is a Hedonism version for all your favourite oldies such as "Sweet Caroline, suck my ….", you get the point. But atop all the Piano Bar experiences, is dancing naked on top of the Piano, doing the YMCA with your legs. Yes, it may sound a little graphic but that's what Hedonism is all about. No filters, no boundaries.
3. Dress Up For Toga Night
Dressing up in a Toga does not sound as daring as the top two items on this list. However, Toga night is a signature Hedonism experience, and a definite must do on your first Hedo trip. Many of the resort's guests buy their Togas and take it with them to wear for Toga night. However, the most authentic way to experience Toga night at Hedo is to get a white old bed sheet, rip into something hedonistic, and make it your outfit for the night. Toga Nights are not the same now as they use to be back in the day at Hedonism II, but the experience is still very much worth it

4. Nude Pool Happy Hour
After everyone has recovered from their hung-over and done with their naked sunbathing, the daily Hedo Party starts at the Nude Pool in the mid-afternoon. The nude pool features a swim-up bar and it's the where most people gather in the evenings to meet new people, participate in whatever debauchery is taking place at the time. Being in the nude pool during happy hour does not mean you have to participate necessarily if you are too shy to get involved, you will still get an incredible experience out of people watching.
5. Play Volley Ball Naked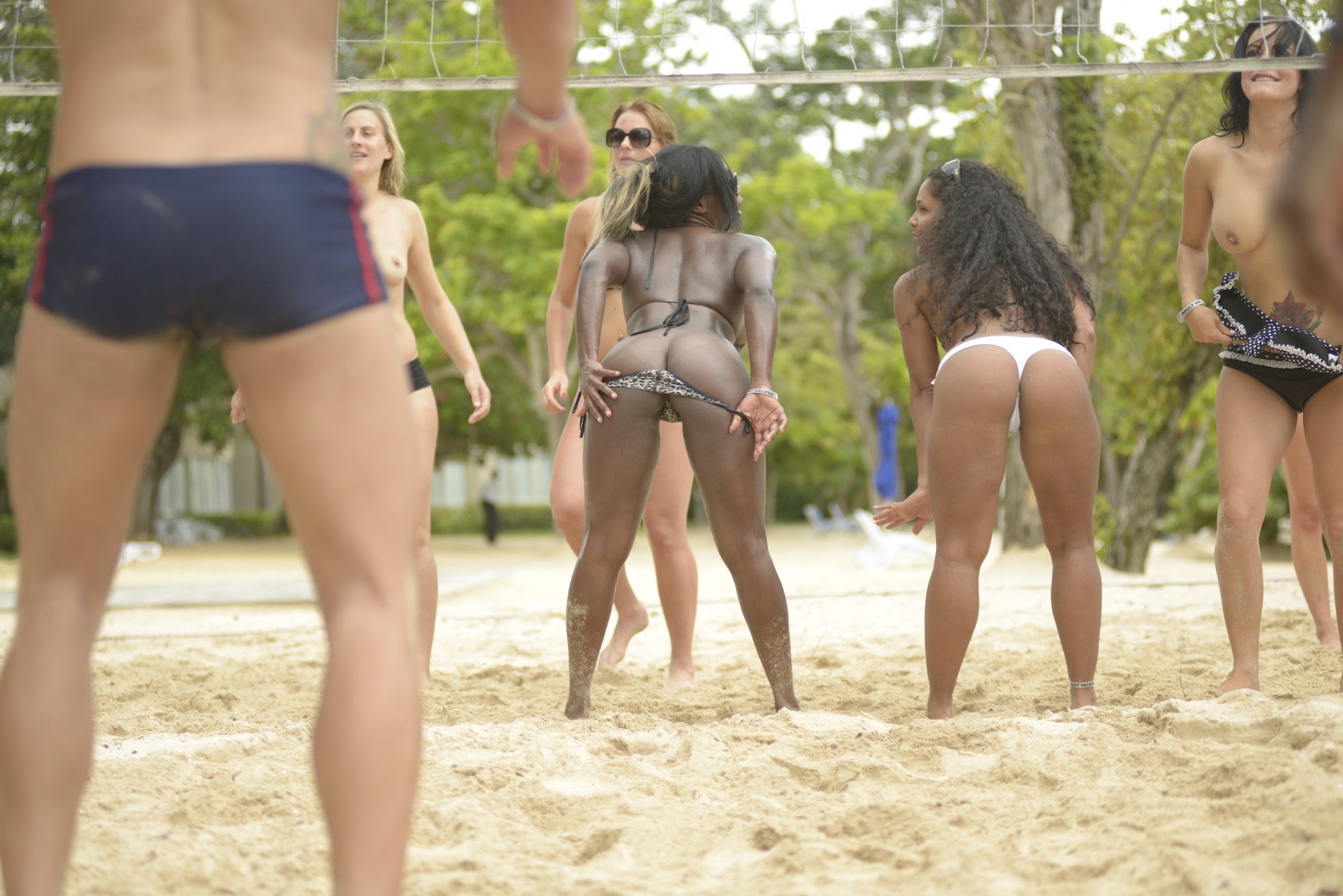 Naked VolleyBall does not sound sexy, and it's not. Particularly for the guys. But it is funny as hell, and where else in the world will you ever get to play beach volleyball with a bunch of naked drunk people. Not every incredible Hedo experience is about sex. Some of the best times you will have at Hedonism is participating in some of the regular activities like playing beach volleyball. The only difference is, there are no rules, and you get to do it naked.
6. Go On Stage
If you consider yourself t be shy, use your Hedonism vacation to get over those fears. The best way to do that is by going on stage during one of the nightly shows and making a complete ass of yourself for everyone to see and enjoy. Why? Because that is what people do at Hedonism. Everything that the regular world considers strange and bizarre becomes very normal. During the nightly shows, the Hedonism entertainment staff typically ask for volunteers to come on the stage to participate in some sort of ridiculous contest. Volunteer, play along and have fun with it. Not only is it a great way to make a lot of friends, but you will conquer any stage fright you may have, you will have a lot of fun, and you can win a free bottle of rum while at it. If you want to take it even further, you can sign yourself up for the staff and guests talent show.
7. The Clothing Optional Booze Cruise
On Tuesdays, Thursdays and Saturdays there is a Catamaran cruise that goes out twice per day from Hedonism II. The morning cruise will take you out to the caves where you get to enjoy snorkelling and swimming in the caves. The afternoon cruise takes you to Rick's Café where you get to cliff dive and enjoy watching one of the world's most famous sunsets. All those experiences are incredible, especially when added to what happens on a boat filled with naked, drunk Hedo guests. The Catamaran cruise is an excellent opportunity to get off the resort and do something different, and it's a whole lot of fun. You will have to pay about $55 per person to take the cruise, but it includes food, alcohol and a damn good time. More than worth the money.
8. The Foam Party


Unless you have been to Hedonism II or spring break, you have probably only seen a foam party on TV, but you have never been to one. Well, Hedonism II is spring break every week for adults, and there is a foam party every Thursday night. You had probably seen a foam pit on TV before and thought that looks like so much fun. You will have your opportunity to have just as much or even more fun by jumping into the Foam Pit at Hedonism II if you are there on a Thursday night. It is the same night as the Toga party, so my only advice to you is, do not go into the foam pit in your Toga. It feels nasty. Go in naked or in your underwear.
9. Get Drunk One Night
Hedonism II is where grown people go to be immature and irresponsible. And there is nothing more irresponsible than getting totally wasted at least one night. I would only recommend doing this if you are with your spouse or a group of friends you trust. You do not want to end up in the nude hot tub at midnight with some strange dude you are embarrassed to look at the next day. Try all the cocktails at the bar, don't get alcohol poisoning, but get drunk enough not to care but still remember

10. Make A Lot Of Friends
Hedonism II is the only place in the world where you can truly say everyone is there for the same reason. To be in an open-minded environment, where they are free to be or do whatever they want without judgement. These are the people you want to be your friends. Individuals who think just like you, won't judge and will allow you to be true to yourself. The more friends you make while on vacation at Hedonism II, the more memorable your vacation experience will be.


BOOK YOUR HEDONISM VACATION 
Leave A Reply
Your email address will not be published. Required fields are marked *