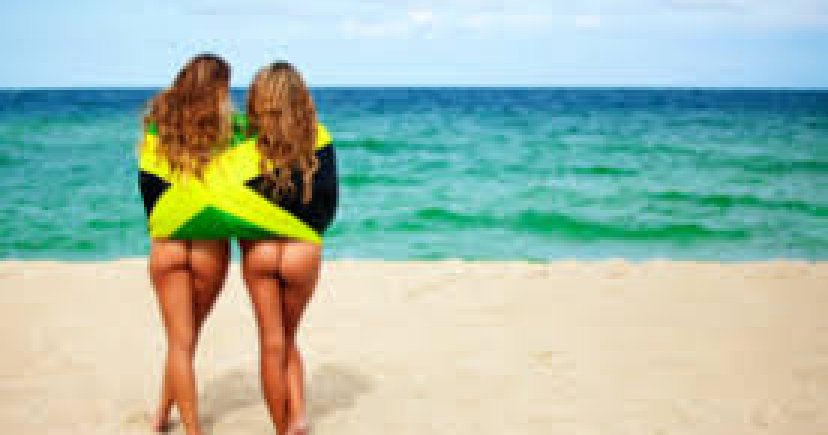 Most Caribbean islands are very religious and conservative, and public nudity is normally frowned upon or not allowed. As a matter of fact, most of the islands that offers clothing optional resorts, technically speaking, those clothing optional beaches are not legal. Thank god it is the islands and   There are things that are more important than upholding rules that are of no benefit to anyone. Tourism contributes heavily to the economical upkeep of these islands and even though some may be against it, they are better off turning a blind eye to public nudity on the local beaches.
One such island is Jamaica. Jamaica has been for decades, one of the top islands in all of the Caribbean when it comes to tourism. The island is very well known for it's massive all inclusive resorts and world-class wedding and honeymoon resorts. What Jamaica is also known for, is it's many resorts that offers nude or clothing optional facilities. In the entire Caribbean, no other island offers more nude facilities than Jamaica and St. Martin.
For those who love Jamaica or the Caribbean, and like to occasionally get naked while on holiday, here are 10 resorts in Jamaica that offers nude or clothing optional facilities.
1. Hedonism II.
The legendary Couples Tower Isle is one of Jamaica's first couple's only all-inclusive hotels. Couples Tower Isle is not only famous for exceptional weddings and an honeymoon vacation packages, it's also known for it's Nude Private Island, just a 100 yards off shore where you can be naked all day while staying at the Resort.
3. N - Resort
Club Ambiance is the newest addition to the list of Clothing Optional Resorts on the island of Jamaica. Conveniently located in Runaway Bay Jamaica, just minutes away from Dunn's River Falls, Club Ambiance offers travellers the opportunity to experience an authentic Jamaican holiday, while having the optional of being naked, or anything in between.
5. Couple San Souci
Along with its five star luxury feel, you also have the option of getting naked on a private section of the beach, when staying at Couples Negril.
7. Grand Lido Negril
Located in Montego Bay Jamaica, just minutes away from the Airport, Sunset Beach Resort offers three beach options. One for families, one for topless and one Au Naturel Beach.
9. Catch A Falling Star
Firefly Cottages is one of the original spots on the world famous seven-mile beach in Negril Jamaica. Seven Mile beach is popular for it's gigantic all-inclusive resorts such as The Riu, Couples, Sandals, and Beaches etc. Firefly is a refreshing escape from the typical noisy and massive all-inclusive. What's even better, they offer facilities for you to get naked if and when you feel like it.
So if you are considering tropical holiday, and you like the option of being naked while on vacation, Jamaica is a great place to look. Not only so they have more clothing optional resorts than any other island in the Caribbean, the beaches in Jamaica are some of the best in the world. Contact your clothing optional travel specialist to help you find the next exciting destination to get naked.
Leave A Reply
Your email address will not be published. Required fields are marked *